PREPARED FOR ALL
We have a wide service, according to your needs.

OTHER SERVICES
Billing points of sales. (POS) (POS)
System specialized in accounting and portfolio for schools (includes
IFRS accounting, employee and teacher payroll, Warehouse inventory, property, plant and equipment, school store billing, restaurant management).
System for Public Transport Cooperatives (includes NIIF accounting, payroll, ticket control, fuel, billing multiple points, spare parts portfolio, associates portfolio -damage, spare parts inventory all integrated 100% online).
System for public service companies special transport of passengers and cargo: If your company provides the public service of special automotive land transport, then this solution will interest you as it helps you to comply with the provisions of Decree 348 of February 25, 2015 Ministry of transport.
Management of orders of sellers via cell phone that allows you to receive the order at the exact time it is made, with the exact specifications so that it proceeds to manage the dispatch; with ability to track the seller's route.
Contact us and we gladly analyze the needs of your company to offer you a customized solution package Support, update and free maintenance the first year.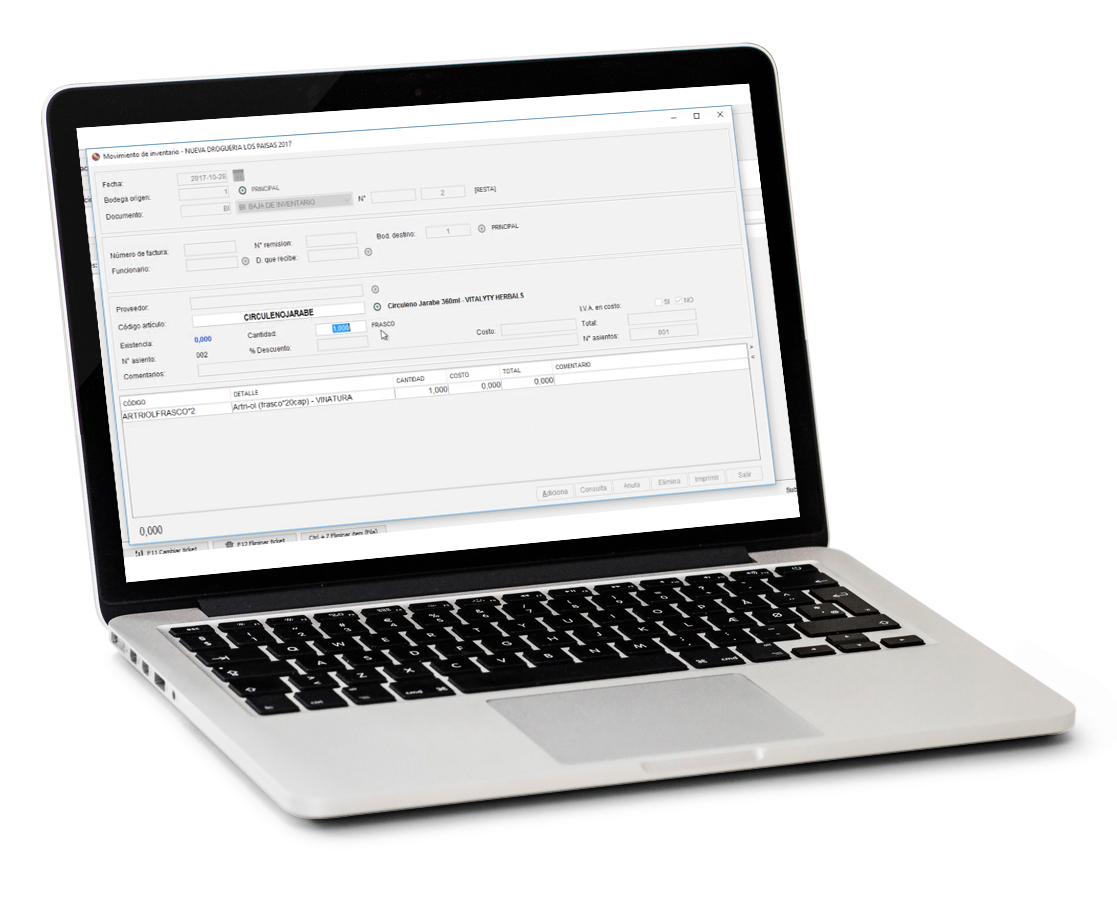 TELL US YOUR NEED
Download the TRIAL version and take your company to a higher level.